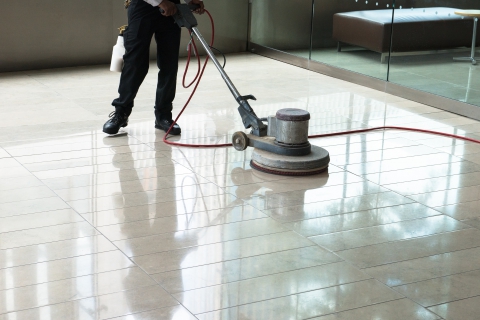 Are you the property manager for an educational institution, health care facility, manufacturing facility, or other commercial building? If so, the responsibility of hiring commercial flooring contractors probably falls into your lap.
Commercial flooring contractors are necessary to hire for renovation and update of the flooring in your facility, as well as general maintenance of the flooring you already have. If you're getting ready to hire contractors to take care of your floors, you might feel overwhelmed by the prospect of simply picking a name out of the phone book.
Rather than going in blind, here are a few of the most important things to consider when hiring a flooring contractor for commercial properties.
Experience And References
You wouldn't hire a new employee without looking into their experience and references, so why hire someone to take care of your facility's most used service without doing the same thing? It's not difficult to open a business and advertise yourself as a commercial flooring contractor. As the manager of an industrial facility, however, you don't want to hire someone without the experience to care for the property in a way that protects your employees and clients.
The Type Of Flooring You Have (Or Want)
Before hiring any commercial flooring contractor, it's important to consider the type of flooring you have or would like to have installed. Wood, carpet, and vinyl floors in high traffic facilities need a very different type of care than concrete floors that have been polished or finished. It's important that your flooring professional has experience providing a high level of care for your particular type of floors.
Environmental Friendliness
It's also important to consider the level of environmental friendliness offered by any prospective commercial flooring contractors. These days, people are more aware of and sensitive to toxins in their environment. Especially in the health care setting, it's important to be aware of how the cleaning products and finishes you choose can affect your workers and clients.